ZAHRABEL DINING CLUB
Last updated: 30 March 2019
Address: 25 Floor, 239 Hennessy Road, Wanchai, Hong Kong
Phone number: (852) 5503-9181
Opening hours: Tuesday - Friday 12:00 PM - 2:30 PM, 7:00 PM - 12:00 AM; Saturday 7:00 PM - 12:00 AM; closed on Sunday and Monday
Official website: https://zahrabel.com
I remember having been to Zahrabel twice before I started working on SocialVegan. Both times I felt that I had found the oasis in the city while munching on the pita bread with hummus and Jos Mahrouse, looking through the windows at the hustling city while sipping a cup of mint tea.
.
I met Nadia on my third time there, who is one of two sisters behind Zahrabel. By then I realised where the soothing ambience came from. The owners share their love for Lebanese culture and for their family with the guests through their hospitality and family recipes. They stay true to the traditional cooking methods like roasting eggplants on open flames in making their Babaganouj. In the fast moving city, being able to sit back and relax in the exquisite setting and travel back in time with friends and family is indeed a bliss.
Zahrabel also integrates the sharing concept into their menu with vegan/vegetarian needs fully catered for - perfect for SocialVegans!
Thank you Zahrabel for bringing us this tranquil breathing space in Hong Kong!
Story of Zahrabel
SV: SocialVegan
N: Nadia from Zahrabel Dining Club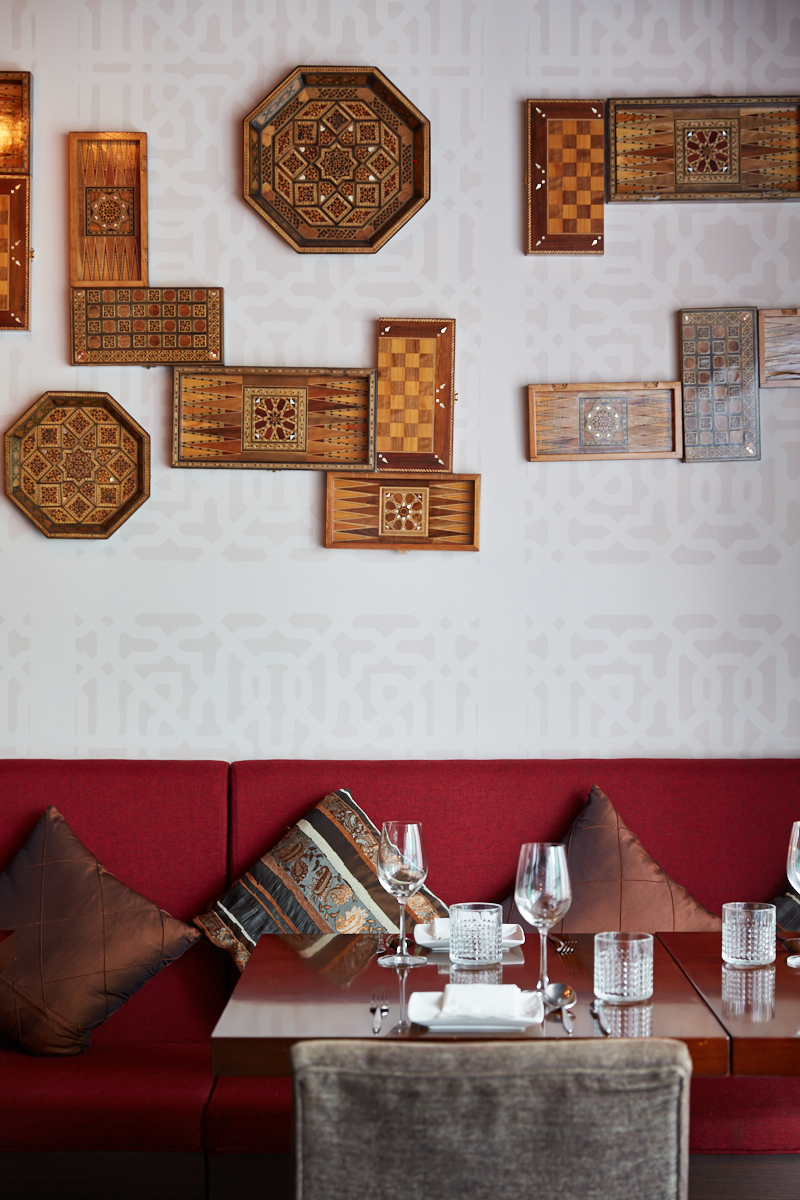 SV: Why do you choose to become a SocialVegan eatery partner?
N: At the core of our dining concept is inclusiveness, and the joy of sharing food amongst family and friends. Coupled with the fact that our recipes already include a significant number of vegan options, it was a natural partnership with SocialVegan! We are excited to be a part of this new initiative in Hong Kong to bring vegans/vegetarians/meat eaters together around our tables, all enjoying our wide array of Lebanese mezze dishes prepared from the heart.
Continuing the Zahra Legend
SV: Can you tell us about Zahrabel Dining Club?
N: Zahrabel Dining Club is a wholly owned and run second generation family establishment, and an homage to the legendary Zahra restaurant. Zahra was a true pioneer of Lebanese food in Hong Kong during the 90s, only to be closed after 15years when the first generation retired.
In 2013, the 2 sisters, Nadia and Nysreen El-Mahmoud opened Zahrabel, sharing their beloved family recipes with Hong Kong diners once again.
Zahrabel, designed by their architect brother Mazen, is a true oasis in the heart of Wanchai where members are encouraged to take their time sampling a variety of authentic mezze dishes in an exquisite and relaxing setting.
Zahrabel's communal dining concept reflects the family's belief that the sharing of food represents the sharing of joy and should uphold the essence of Lebanese food, namely passion, love, generosity and richness of flavour. Zahrabel's unique dinner sharing menus are designed to reinforce the joys of family style dining by offering a wide array of traditional Lebanese cold and hot mezze sharing dishes, meat and vegetarian alike.
With an emphasis on freshness and with an aim to minimising wastage, all of Zahrabel's dishes are prepared afresh on a daily basis.
Zahrabel also offers an impressive selection of fine Lebanese wines, beers and exotic house cocktails.
Menu
Find out about the amazing vegan options from Zahrabel! They have also launched their delivery menu via Deliveroo with dedicated Vegan Platters!