BITEUNITE
Last updated: 1 November 2018
Address: G/F, 15 Lung On Street, Wanchai, Hong Kong
Phone number: (852) 2366 3231
Opening hours: Monday - Saturday 9:00AM - 6:00PM; Sunday 9:00AM - 5:00PM
Official website: https://biteunite.com/
This little tucked away cafe in Wanchai is a local gem. I remember first spotting it on the Oatly Finder page and on my first visit there, I was so pleasantly surprised by finding such an amazing space in the city! I was trying to secretly hide this from everyone else so that I can enjoy my me-time there, but oh well, I suppose I can share with my beloved SocialVegans so here we go!
You walk up Stone Nullah Lane, turn into Lung On Street. Immediately you are greeted by a completely different ambiance. You kind of feel like you are in a different city, welcoming and slower paced. You can see yourself just holding a cup of coffee in the street chatting away with a friend any time of the day. And then you see BiteUnite. Like a little cottage in a garden. And going in there you discover a whole new world again. A buzzing co-working kitchen full of entrepreneurial chefs pursuing their passion, fueled by creativity and love for what they do. You sit down at the big communal table, winding down from the hustle of the city, enjoying a cup of coffee and some homey food prepared by the lovely team behind BiteUnite.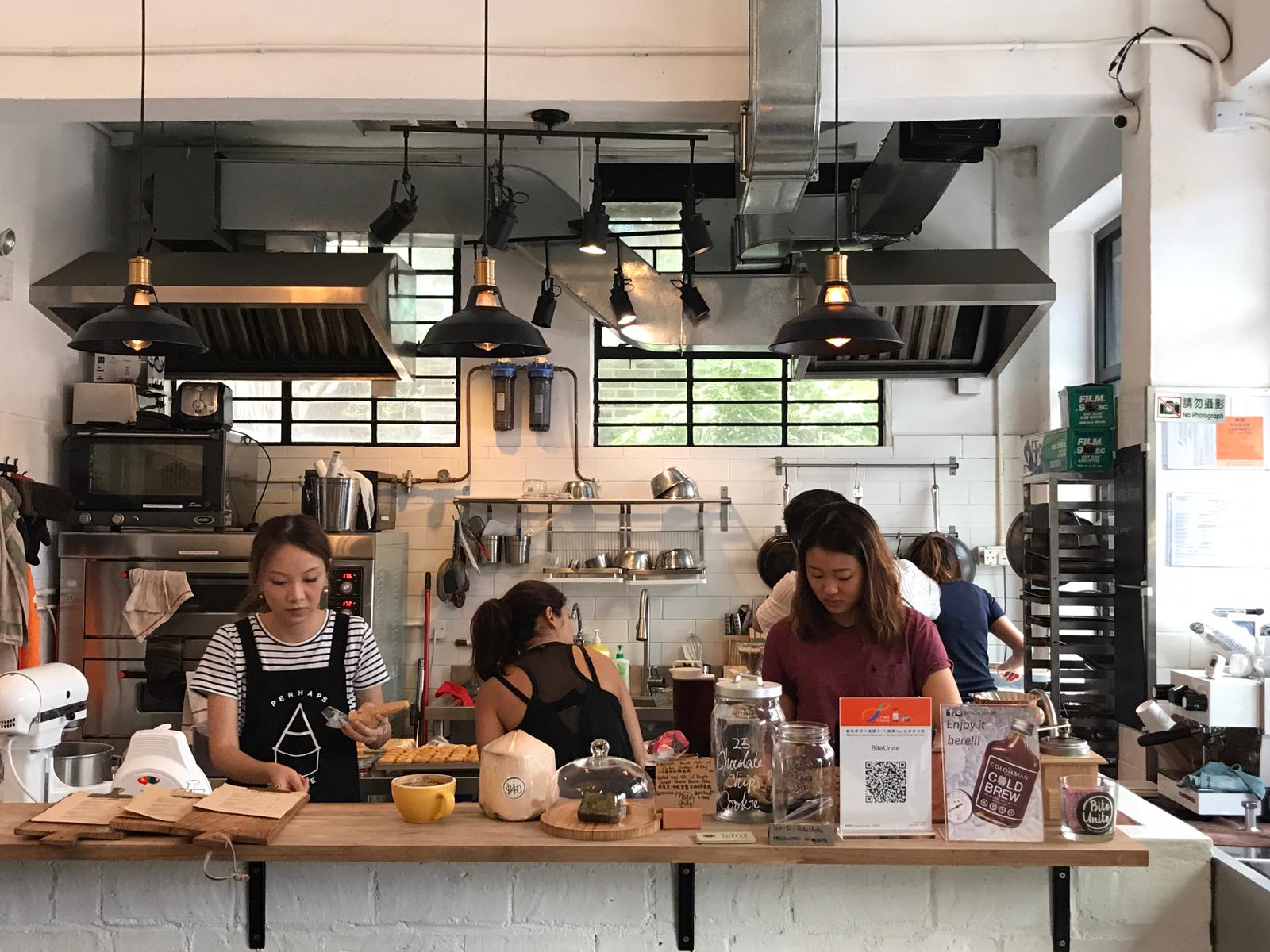 I enjoy soaking up inspirations there during lunch hour of my work days. Chatting with the BiteUnite team and the chefs there bring me energy and new perspectives. I always feel recharged afterwards, ready to face new challenges in life.
I recall having hesitated approaching them for my SocialVegan concept. I have spent so much time there that I would be really sad if I could not get them to nod. That worry was just completely unfounded. The BiteUnite team was so welcoming of the idea and we set about updating the menu immediately. Now we have this amazingly designed vegan-friendly menu with abundant vegan options, including some made by the talented chefs there! Thank you BiteUnite for walking with us on our plant-based journey. And thank you for providing such an amazing eco-network of F&B entrepreneurs in Hong Kong (and now San Francisco with their new co-working kitchen there!)
Let's now find out more about the idea behind BiteUnite and their collaboration with SocialVegan!
Tell us about BiteUnite.
BiteUnite is a cook, create and share community. Our locations in Hong Kong and San Francisco operate as both co-working kitchens, cafés and creative spaces for budding food entrepreneurs and chefs.
Why did you choose to become a SocialVegan eatery partner?
We're big believers in high-quality, authentic food. We promote sustainable food choices in our kitchens, and our diners share our values. Health and wellbeing are important and we enjoy supporting chefs who get creative with ingredients, while minimising their impact on the environment.